Does your baby spit up a lot? All babies spit up. Some babies spit up more than others. Traditional burp cloths help, but they do not stay put, especially if you have a wiggly baby. That's why I created the BurpMitt™.
The BurpMitt™ is made of the finest quality super absorbent fabric, to soak up even the juiciest of burps. The revolutionary SpitLip™ design is made to catch even projectile spit up. It is great for babies of any age, but especially handy with preemies, newborns and very young infants.
The BurpMitt™ is made of 100% organic cotton and can absorb up to ten times its weight in under two seconds. It soaks up twenty times faster than other materials (bamboo, cotton, hemp knits). There is no need to prewash and dry it to activate its super absorbency – it is ready-to-absorb straight out of the packaging.
Please note the BurpMitt™ in the video looks different than the final BurpMitt™ result. The BurpMitt™ pictured is the very first, handmade prototype BurpMitt™. If you would like to learn about the process of manufacturing a product, please visit the Blog page to hear more about our journey.
The BurpMitt™ is proudly made in the U.S.A.
Tweet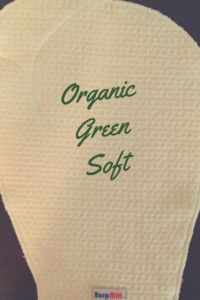 Coming soon – also try our companion product, the SoakPad™. Made of the same super absorbent organic cotton fabric, but with an extra layer sewn in the middle, the SoakPad™ is a multi-use pad.
Due to the nature of the fabric, please expect some slight variations in each item.
Information on this site is not intended to be used in place of a doctor's advice. If your baby is projectile vomiting, or vomiting forcefully, please call your doctor.